Location: UK
Client Since: 2008
Industry: Recruitment
Opera Group is a holding company that operate several recruitment companies operating in a number of sectors, such as; graduate recruitment, freight industry, telesales, nursing, IT and many more. They also run the financial services company, Merlin. Opera Strive to be the go-to name for recruitment and employment problems, making the process of advertising a job, applying for a job and recruitment services as easy as possible. With SIS' help, they have been able to achieve this goal.
Development of Recruitment Websites
SIS developed fully responsive websites for each of Opera Groups recruitment sub-companies. The websites are all powered by SIS very own CMS WebStitcher, giving the companies the ability to control website content and assets. Using XML Web Services, vacancies are automatically imported from Opera's recruitment software IQX'  and candidate applications are posted back in into the Sybase database used by IQX.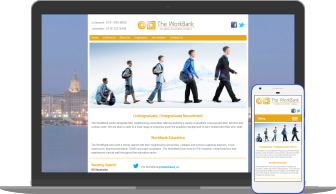 Recruitment Website Integration with IQX
IQX Software allows Opera to edit candidate questionnaires and departmental questionnaires. When a candidate applies on-line these questionnaires are dynamically generated. No changes are required to the website when questionnaires are revised in IQX. Informational pages on the websites are maintained using SIS's WebStitcher Content Management Software. When a new application is added to IQX it is imported into the recruitment websites. When an applicant applies for a vacancy through the recruitment website the vacancy application is automatically posted to the IQX software.